Sinfonie Urbane (Urban Symphonies - A symphonic documentary in three movements) is a documentary set in three Roman suburbs: Corviale, Idroscalo and Prenestino-Quarticciolo. The project rewrites the stereotypical narrative of the suburbs as places of crime and decay through the voices of those who live them everyday, defending them at all cost to improve and transform these underrepresented areas into the city of tomorrow.
Available on Rai Play
Sinfonie Urbane is a transmedia project, the first example of DOCUMAPPING (learn more).
Key words: #Suburbs #black&white #documapping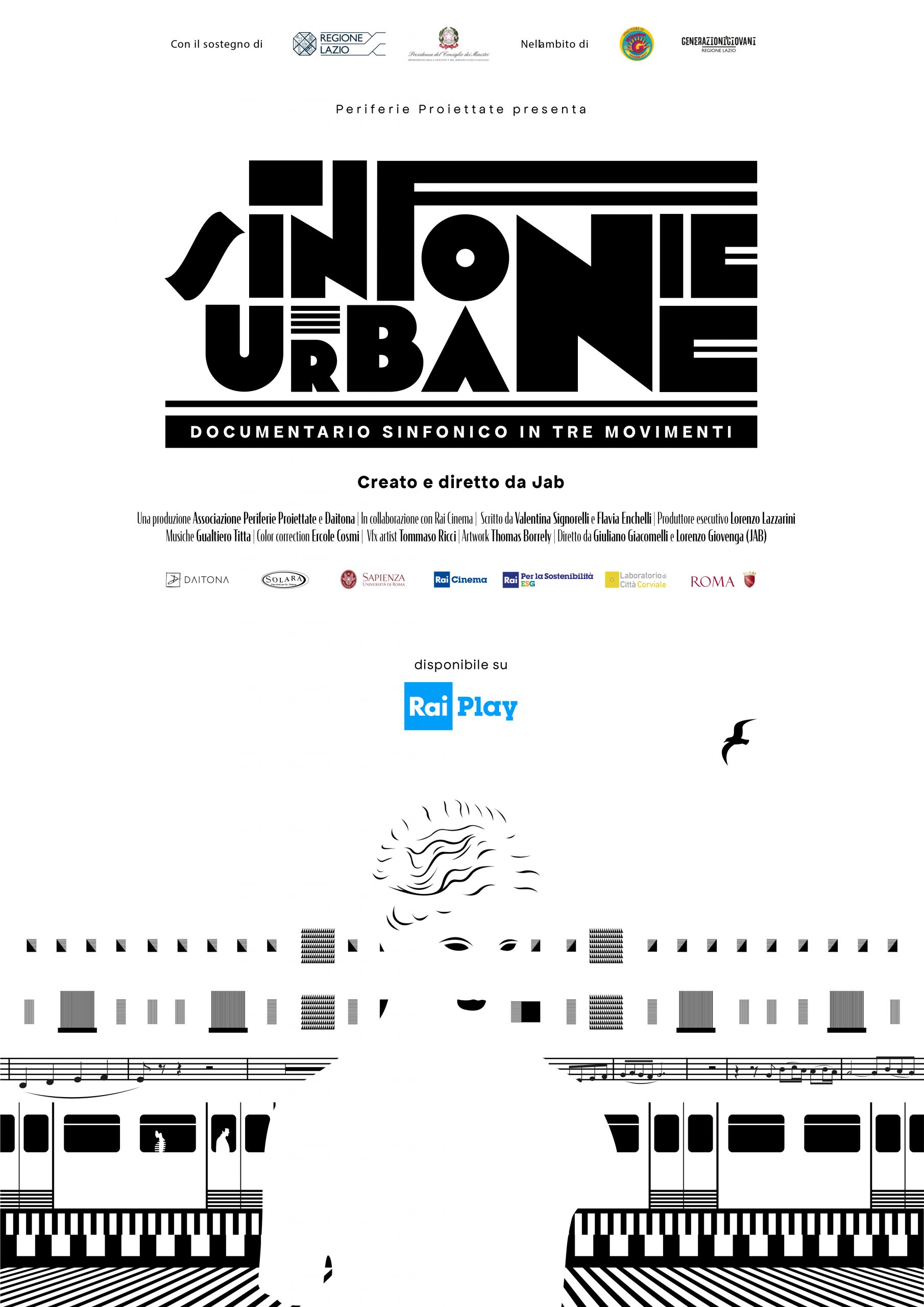 The wall can be a restriction, but it can also be a protection
Technical Info
Original title:
Sinfonie urbane - documentario sinfonico in tre movimenti
International title:
Urban Symphonies
Genre:
Experimental, documentary
Script:
Valentina Signorelli, Flavia Enchelli
Producers:
Lorenzo Lazzarini, Lorenzo Giovenga, Giuliano Giacomelli, Valentina Signorelli
Production:
Daitona, Periferie Proiettate
Editing:
Lorenzo Giovenga
Original soundtrack & sound:
Gualtiero Titta
Color Correction:
Ercole Cosmi
Country of production:
Italy
Language:
Roman dialect, Italian
Camera:
Black Magic Cinema 4k