A shy girl's glamorous 18th birthday party is nothing more than the latest of a father's lies behind his VR mask.
"Happy Birthday" is the first transmedia project made in RAI Cinema which started from a screenwriting contest promoted by Onemore Pictures. The project is composed of a short-film (available on Raiplay), a VR experience (available on RAI Cinema Channel VR) and an IG social story. The universe of "Happy Birthday" has expanded across different media, this is why its essence is transmedia. The project has been officially presented at the 76th Venice Biennale Film Festival. "Happy Birthday" is a highly innovative project, combining cinema with social themes and social networks with VR.
Key words: #VR #scifi #venezia76 #transmedia #hikikomori
Special event - Venice Film Festival, 2019
Official selection - Rome Film Festival, Alice in the City, 2020
12 awards in national and international festivals
15 selections in national and international festivals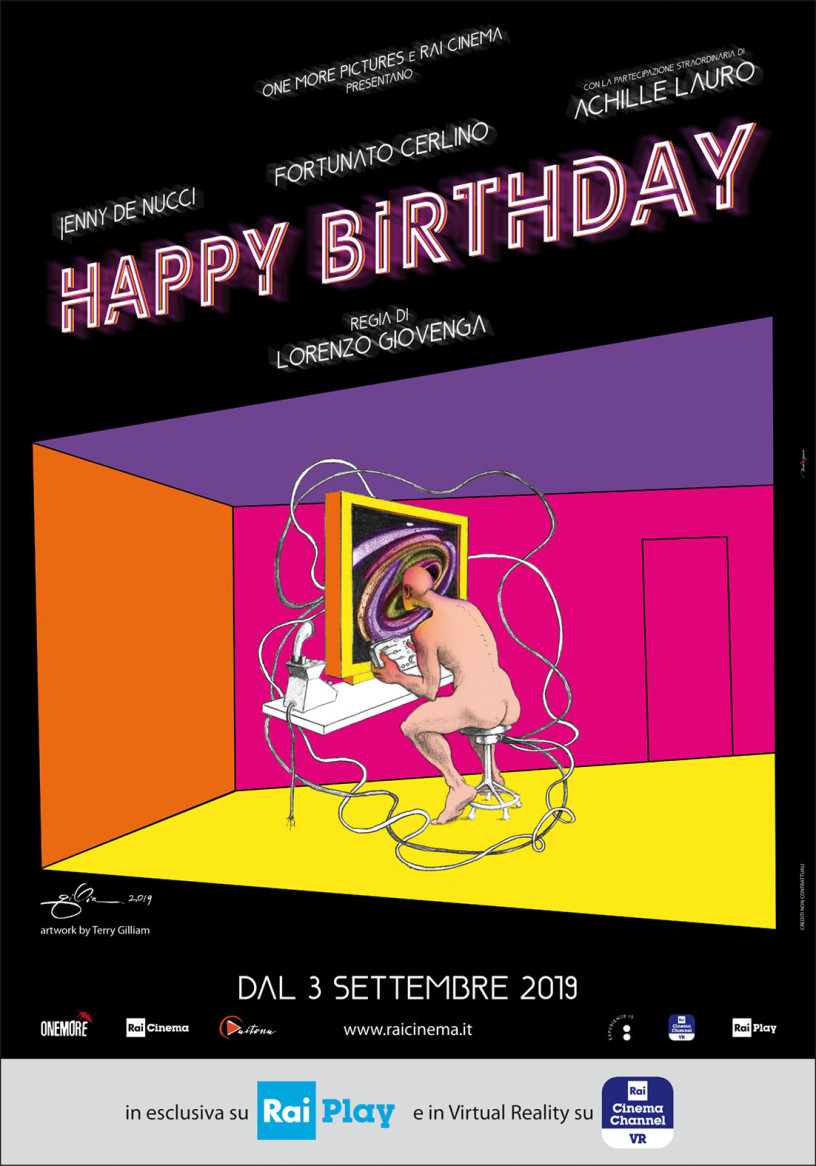 IT'S A MULBERRY CAKE, DAD!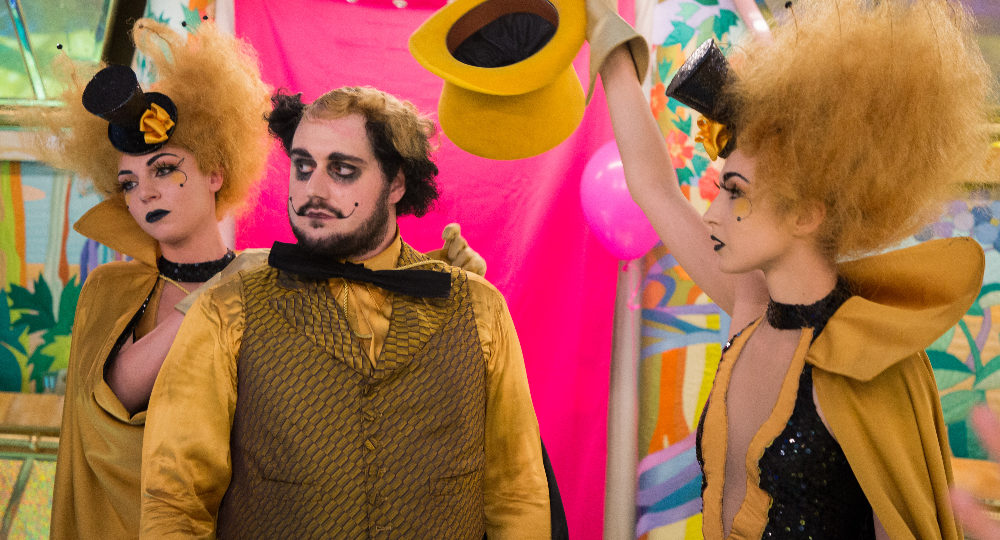 Technical Info
Original Title:
Happy Birthday
International Title:
Happy Birthday
Director:
Lorenzo Giovenga
Script:
Gualtiero Titta, Valentina Signorelli, Piero Brundo
Director of Photography:
Daniele Trani
Producers:
Manuela Cacciamani, Gennaro Coppola
Production:
RAI Cinema, One More Pictures in collaboration with Daitona
Distribution:
RAI Cinema, Premiere Film
Sound Designer:
Leonardo Paoletti
Scenography:
Samantha Giova
Costumes:
Andrea Sorrentino
Makeup:
Francesca Valiani
Cast & Role:
Jenny De Nucci, Fortunato Cerlino, Lorenzo Lazzarini, Filippo Contri, Achille Lauro
Original Soundtrack:
Gualtiero Titta
Country of Production:
Italy